Board Members, Alphabetically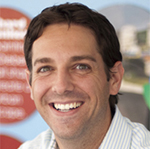 Jon Carfagno joined the Grand Rapids Art Museum in June 2009 as Director of Education. His responsibilities include development and planning of programming in accordance with the museum's educational mission, as well as representing GRAM within the community. Previously, Mr. Carfagno served as the School Programs Manager at the Museum of Fine Arts, Houston (MFAH). There, he led professional development opportunities for K-12 educators and composed interpretive materials based on the permanent collection and temporary exhibitions. As co-author of Looking at Art at the MFAH, an art historical textbook designed to support active learning from authentic works of art, his reach expanded to comprise area university students and adult audiences pursuing art appreciation and connoisseurship. Earlier work at other museums includes positions at the Mead Art Museum (2004-2005), the Wadsworth Atheneum Museum of Art (2005), the Worcester Art Museum (2001), and the Stiftung Stadtmuseum Berlin (1999). Mr. Carfagno was awarded the M.A. in art history with a distinction from the University of Massachusetts and the B.A. cum laude in art history and German from the College of the Holy Cross.
Board member since: 2013; Current positions: Member of Reader Engagement Action Team, Website Task Force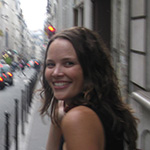 Alexa Fairchild's professional life at the Brooklyn Museum is dedicated to providing relevant and creative programs and services that empower K – 12 students and teachers to make connections through art. She is equally committed to contributing to the field of the museum education at large, as evident by seven years of service on the New York City Museum Educators Roundtable (NYCMER) Board of Trustees. Alexa has worked at the Museum of Anthropology at the University of British Columbia (U.B.C.) in her hometown of Vancouver, Canada; Lower East Side Tenement Museum; and Cathedral Church of Saint John the Divine. Her graduate degrees are from Bank Street College of Education (M.S. in Ed.) and U.B.C. (M.A. in Art History).
Board member since: 2013; Current positions: Member of Reader Engagement Action Team, AAM Conference Liaison, AAM Task Force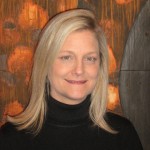 Karleen Gardner, Director of Learning and Innovation at the Minneapolis Institute of Arts, is committed to developing dynamic, meaningful, and thought-provoking art museum experiences for all visitors. Gardner leads initiatives in interpretation and education and works to make the museum accessible to all audiences. As a Kress Leaders Fellow, she received her M.S. in Education in the Leadership in Museum Education program at Bank Street College of Education in New York City in 2012. Gardner also holds a MA and a BA in Art History. Karleen is active in the field, presenting at regional and national conferences as well as serving as a grants panelist for the Tennessee Arts Commission and the Institute for Museum and Library Services. In 2008, she was selected as the Tennessee Art Education Association's Outstanding Museum Educator of the Year.
Board member since: 2011; Current positions: Member of Editorial Action Team, JME Contract Task Force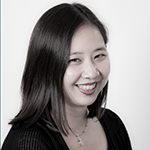 Vivian Kung Haga is the Director at the Balboa Park Online Collaborative (BPOC), an innovative non-profit organization that assists museums and performing arts organizations in Balboa Park with their technology initiatives. She has experience in cultural institutions as an administrator, curator, and educator. Before joining BPOC, she was at the Museum of Photographic Arts, San Diego (MOPA). As Deputy Director, she oversaw daily operations, including Information Technology, Operations, Facilities, Accounting, Human Resources, Visitor Relations, the Museum Store, and Marketing. She led the Museum in cutting-edge technology, accessibility, and visitor experience initiatives. Prior to her tenure at MOPA, Ms. Haga was a consulting Curator for ArtReach International, a traveling exhibition company and the Dixon Gallery and Gardens where she was the Assistant Curator for many years. She also held positions at Cleveland Museum of Art and the San Diego Museum of Art. She currently serves on the advisory board of The New Media Consortium's Horizon Report for Museums.
Board member since: 2013; Current positions: Member of Revenue & Resources Action Team, Website Task Force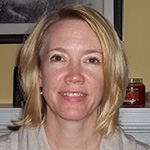 Heather Johnson is Project Director of Initiatives at the Association of Children's Museums (ACM) and has over 20 years of experience in the museum and education fields. With a M.S. in Early Childhood Education from Wheelock College, she is committed to promoting the vast benefits of hands-on learning experiences for young children and across the life span. She has had the wonderful opportunity to work at the Boston Children's Museum and Children's Museum of Indianapolis, two of the oldest children's museums in the nation, learning from leaders in the field of education and informal learning. Before joining ACM, Heather facilitated educational programs at the Old South Meeting House in Boston and was Director of Education at the Children's Museum of Richmond (VA).
Board member since: 2013; Current positions: Member of Editorial Action Team, AAM Council of Affiliates Liaison, AAM Task Force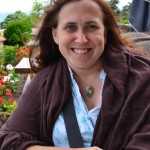 DeDee Ludwig has been working in the field of museum education since 2000. She is the Manager of Student Experiences at the Museum of Science and Industry in Chicago. In this position she oversees the design and implementation all of the field trip and videoconferencing education programs. Prior to that she oversaw the management of grants and contracts as the Teacher Institute Program Manager at the Exploratorium. She has also served as the Associate Director of Education at the Adler Planetarium and the Student Programs Coordinator at the John G. Shedd Aquarium. She holds a B.A. in Anthropology and Communications from Purdue University and a M.Ed. in Curriculum Studies from DePaul University.
Board member since: 2012; Current position: Member of Reader Engagement Action Team, Nominations Task Force
Elisabeth Nevins has enjoyed over 10 years helping people connect with content, collections, and stories in ways that engage, enlighten, and inspire. Her firm, Seed Education Consulting (Seed/Ed), develops educational programs and interpretive content for museums, historic sites, and cultural organizations. Nevins has worked at the Lower East Side Tenement Museum, Connecticut Historical Society, Historic New England, and Boston's Old North Church historic site, where she managed the development of the award-winning website Tories, Timid, or True Blue? and created Old North's first on-site education program for elementary-aged students. She holds a B.A. in History from Yale University and an M.S.Ed. in Museum Education and Early Adolescent Education from Bank Street Graduate School of Education.
Board member since: 2011; Current positions: Member of the Editorial Action Team, Website Task Force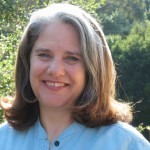 Susan Spero is Professor of Museum Studies at John F. Kennedy University in Berkeley CA where she teaches core coursework in the Education and Interpretation track. She has 25 years of experience developing educational programs including projects for the San Francisco Museum of Modern Art, The Exploratorium, The Bay Area Discovery Museum and The San Francisco Maritime National Historical Park. She is an editorial advisor for the Journal of Museum Education, and was the guest editor for the Fall 2011 issue Museum Educators and Technology: Expanding Our Reach. She has served on the advisory committee of the New Media Consortium, the publishers of The Horizon Report. She has also taught museum studies internationally through The Emirates Foundation for Philanthropy.
Board member since: 2012; Current position: Member of Revenue & Resources Action Team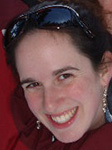 Lexie Waite is the Program Manager for the Teacher Institute at the Exploratorium in San Francisco. The Teacher Institute provides lifelong professional development for middle school and high school science teachers. Lexie is responsible for the fiscal management of the department budget, as well as all grants, contracts, and subawards. Lexie has a dual master's degree in museum studies and business administration from John F. Kennedy University, and a passion for enabling informal education.
Board member since: 2013; Current positions: Member of Revenue & Resources Action Team, Annual Report Task Force, JME Contract Task Force