Museum Education Roundtable, Leadership Team
President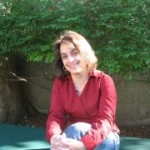 Brooke DiGiovanni Evans is the Head of Gallery Learning at the MFA, Boston. She oversees 80 gallery programs each month for all ages. Brooke has worked in art, science, natural history, and history museums during her 15 years of museum experience, primarily in museum education, but has worn curatorial, exhibition development, and evaluation studies hats as well. For several years Brooke served as co-chair for NEMA's Education Professional Affinity Group. Brooke holds an Ed.M and Museum Studies certificate from Harvard. Brooke is passionate about shining a spotlight on the great work museum educators do and through MER working to professionalize the field even further.
Board member since: 2012
Current positions: President, Head of the Leadership Team, Ex-Officio Member of all Action Teams and Task Forces
Vice President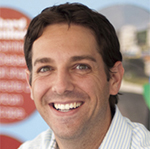 Jon Carfagno joined the Grand Rapids Art Museum in June 2009 as Director of Education. His responsibilities include development and planning of programming in accordance with the museum's educational mission, as well as representing GRAM within the community. Previously, Mr. Carfagno served as the School Programs Manager at the Museum of Fine Arts, Houston (MFAH). There, he led professional development opportunities for K-12 educators and composed interpretive materials based on the permanent collection and temporary exhibitions. As co-author of Looking at Art at the MFAH, an art historical textbook designed to support active learning from authentic works of art, his reach expanded to comprise area university students and adult audiences pursuing art appreciation and connoisseurship. Earlier work at other museums includes positions at the Mead Art Museum (2004-2005), the Wadsworth Atheneum Museum of Art (2005), the Worcester Art Museum (2001), and the Stiftung Stadtmuseum Berlin (1999). Mr. Carfagno was awarded the M.A. in art history with a distinction from the University of Massachusetts and the B.A. cum laude in art history and German from the College of the Holy Cross.
Board member since: 2013
Current positions: Co-Vice-President, Chair of Branding Strategy and Development Action Team, Member of Leadership Team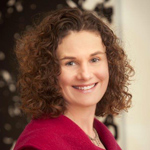 Amanda Thompson Rundahl joined the Saint Louis Art Museum as its first Director of Learning and Engagement in 2014. She leads the team responsible for Engagement and Interpretation, Multigenerational Learning, and the Library & Archives. Prior to SLAM, Amanda spent sixteen years as an educator at the Minneapolis Institute of Arts, where her most recent role was as Innovation Engineer | Head of Interpretation and Participatory Experiences. The scope of her work in museum education since 1998 includes programs for museum guides, interns, youth, families, teachers, and with diverse community partners, as well as audience research and evaluation, onsite and online digital learning, and in-gallery interpretation and participatory experiences. She has also curated or co-curated installations of Latin American art. Thompson Rundahl holds an MA in Latin American & Caribbean Studies and a certificate in Museum Studies from New York University and a BA in Spanish and Art History from St. Olaf College.
Board Member since: 2015
Current positions: Co-Vice President, AAM/EdCom Liaison, Member of Leadership and Editorial Action Teams

Treasurer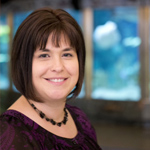 Samantha Norton is the Senior Director of Learning Programs at Shedd Aquarium. She has worked in the field of museum education for over 15 years. Currently she administers the implementation of a comprehensive vision for learner-centered development, programs and experiences. She oversees the team responsible for teen field experiences, digital badging, summer camps, school experiences and out of school time programs. These types of opportunities foster science literacy, environmental literacy and 21st century skills.
Previously, Samantha spent time as the Director of Guest Engagement at Shedd Aquarium overseeing the exhibit interpretive experiences, volunteers and teen work study programs. She was also the project manager of the development and implementation of Shedd's Teen Learning Lab. Samantha also spent some time at the Chicago Zoological Society's Brookfield Zoo as an educator and member of the husbandry team for the Children's Zoo. Before embarking on her career, Norton received a Bachelor of Science degree in biology and physical anthropology with an emphasis in primatology from Northern Illinois University.
Board Member since: 2015
Current positions: Treasurer, Nominations Chair, Member of Leadership and Branding and Strategic Development Action Teams

Secretary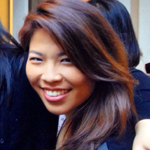 Caroline Mah is the National Outreach Manager at the Smithsonian Affiliations, an outreach unit that shares the Institution's resources with Americans in their own neighborhoods by developing long-term collaborative partnerships with museums as well as cultural and educational organizations.  She has experience in developing strategic partnerships with all levels of colleagues at the Smithsonian and throughout the Affiliate network to develop opportunities for collaboration and resource sharing. Her contributions to the Affiliations program have expanded the mission into a central vehicle for providing access to Smithsonian resources, in addition to artifact loans, exhibitions, long range planning, and public programs.   In the past, Mah worked closely with Affiliations in the planning and coordination for the Affiliations Annual National Conference, quarterly newsletter, monthly e-newsletter, membership, and website development. In addition, she has worked for the Smithsonian Office of Sponsored Projects and Office of Development. Caroline holds a B.A. in Art History from the University of Maryland, College Park.  In 2014, she successfully completed the Smithsonian Emerging Leadership Development Program, spending 12 months in training for executive service at the Smithsonian.
Board Member since: 2015
Current Positions: Council of Affiliates Liaison, Member of the Reader Engagement Action Team
Action Team Heads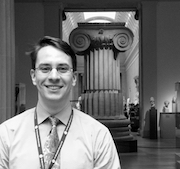 David Bowles is an advocate for great inquiry-based learning. He oversees programs for K-12 schools at the Metropolitan Museum of Art, which serve approximately a quarter of a million visitors each year, and leads the Museum's partnership initiatives with local K-12 schools. He has spoken at conferences such as AAM, NAEA, and NYCMER (on whose board he served for 5 years), and has served as an IMLS peer reviewer for the Museums for America Grant Program. David has an M.S.Ed from Bank Street College and a B.A. with Honours from McGill University.
Board Member since: 2016
Current Position: Co-Chair of the Reader Engagement Action Team, Member of Leadership Team
Stephanie Downey is the Managing Director at Randi Korn & Associates, Inc. and has nearly two decades of experience managing and designing research and evaluation projects in all types in museums as well as conducting educational research and program evaluation in public schools. Stephanie's background as an anthropologist drives her interest and commitment to using evaluation and research to understand and ultimately improve the visitor experience in informal learning environments and museums. During her long tenure at RK&A, Stephanie's qualitative approach and experience has contributed to the firm's high-quality reputation. In particular, Stephanie works on the firm's newest service, capacity building, and has conducted dozens of staff trainings and evaluation workshops.
Board Member since: 2016
Current Position: Co-Chair of the Branding and Strategic Development Action Team, Member of Leadership Team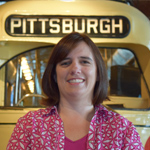 Mariruth Leftwich, PhD, has worked in the field of museum education and heritage interpretation for more than fifteen years. She currently serves as the Senator John Heinz History Center's Education Manager, overseeing school, teacher, early learning, and youth programs for the largest history museum in Pennsylvania. Prior to joining the History Center, Mariruth served as e-Learning Officer at the Museum of London, where she developed one of the UK's first museum-based digital learning studios. Her work experience has also included museum teaching at the Atlanta History Center and tenure as Vice President for Education & Programs at the Charlotte Museum of History, where she built the education and public programs department with the opening of a new museum.  Mariruth holds a PhD from the University of London's Institute of Education in the area of museum education, an MEd focusing on curriculum design and instructional technology, an MA in history from Royal Holloway, and a BA in history with secondary teaching certification from Oglethorpe University.
Board Member since: 2015
Current Position: Co-Chair of the Editorial Action Team, Member of Leadership Team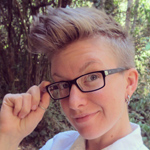 Margaret Middleton is a designer with a passion for making playful learning experiences. She is the exhibit designer at Boston Children's Museum and previously designed exhibits for Children's Discovery Museum of San Jose. Margaret holds a BFA in Industrial Design from the Rhode Island School of Design. She is particularly interested in the intersection of social justice movements and museum work.
Board Members since: 2015
Current Positions: Co-Chair of the Reader Engagement Action Team, Member of Leadership Team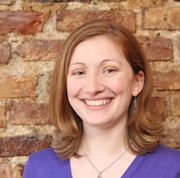 Meg Winikates is the Membership and Advocacy Manager at the New England Museum Association (NEMA) and has more than ten years experience in museums and education. Immediately prior to joining the NEMA team, she worked as the Programs Coordinator for the Art & Nature Center at the Peabody Essex Museum in Salem, MA. She has also worked at the Discovery Museums, the Longfellow National Historic Site, the Paul Revere House, and the New England Aquarium, among others. Meg graduated from Harvard with a B.A. cum laude in English Literature & Language, completed the Tufts museum studies program, and received her master's in arts administration from Boston University. Aside from her love for museums, Meg is a published author and also enjoys travel, jewelry design, scuba diving, playing flute, and taking in a night of theater whenever she can. Her blog on museums and interdisciplinary education can be found at http://brainpopcorn.com.
Board Member since: 2016
Current Position: Co-Chair of the Editorial Action Team, Member of Leadership Team, Council of Affiliates Liaison

Board Members, Alphabetically
Caitlin Clark is a museum educator and certified visual arts teacher, originally from Northern New Jersey, now based in Los Angeles. Caitlin currently acts as the Advancement & Membership Director for the Museum Educators of Southern California (MESC). With more than a decade of experience working with and for a wide range of audiences and institutions, Caitlin is also an impassioned advocate for Equity, Diversity & Inclusion and works with artEquity.org to raise awareness of these issues and further discussions of action in these areas. Additionally, Caitlin is seeking to advance the professionalism, respect and economic stability/mobility of her fellow gallery educators and their work. To this end, she is beginning to organize a labor union specifically designed to represent and fight for the rights of museum educators across the country.
Board Member since: 2016
Current Position: Member of the Branding and Strategic Development Action Team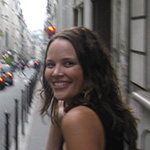 Alexa Fairchild's professional life at the Brooklyn Museum is dedicated to providing relevant and creative programs and services that empower K – 12 students and teachers to make connections through art. She is equally committed to contributing to the field of the museum education at large, as evident by seven years of service on the New York City Museum Educators Roundtable (NYCMER) Board of Trustees. Alexa has worked at the Museum of Anthropology at the University of British Columbia (U.B.C.) in her hometown of Vancouver, Canada; Lower East Side Tenement Museum; and Cathedral Church of Saint John the Divine. Her graduate degrees are from Bank Street College of Education (M.S. in Ed.) and U.B.C. (M.A. in Art History).
Board member since: 2013
Current positions: Member of the Reader Engagement Action Team, Team Liaison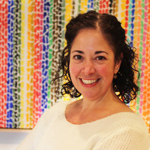 Rachel Goldberg heads K-12 programs and initiatives at The Phillips Collection in Washington, D.C. She takes a leadership role in education partnerships locally, nationally, and internationally and advocates for the museum's philosophy to promote arts integration. Ms. Goldberg received an Award for Achievement in Public Diplomacy for her work facilitating workshops in Pakistan that focused on the power of art to create social change. Ms. Goldberg has co-authored award winning teaching kits and family guides that address multiple learning styles and present an interdisciplinary approach to art. Before joining the Phillips, Ms. Goldberg held positions at The National Gallery of Art and George Eastman House International Museum of Photography and Film. She has also developed and taught summer and after-school photography programs for youth through organizations such as Girls Incorporated of Metro Denver and Project Create in Washington, DC. Ms. Goldberg holds a B.F.A. in Photography from the University of Colorado, Denver and an M.A. in Photographic Preservation and Collections Management from Ryerson University.
Board Member since: 2015
Current Positions: DC Liaison, Member of Leadership Team, Co-Chair of the Reader Engagement Action Team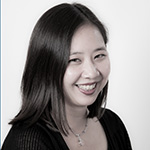 Vivian Kung Haga is a cultural heritage consultant in Japan with over 20 years ofexperience as an administrator, curator, educator, and technologist.  Prior to moving to Japan, she was the Director at the Balboa Park Online Collaborative (BPOC), an innovative non-profit organization that assists museums and performing arts organizations in San Diego's Balboa Park with their technology initiatives. Before joining BPOC, she was at the Museum of Photographic Arts, San Diego (MOPA), first as the Director of Education and then as Deputy Director.  She developed new education programs for the Museum including an annual youth exhibition for young photographers and cinematographers.  She also led the Museum in award winning cutting-edge technology, accessibility, and visitor experience initiatives. Past positions also include Consulting Curator for ArtReach International, a traveling exhibition company, Assistant Curator at the Dixon Gallery and Gardens and positions in the Education departments at Cleveland Museum of Art and the San Diego Museum of Art. She has also served on the advisory board of The New Media Consortium's Horizon Report for Museums, the Balboa Park Cultural Partnership and the Balboa Park Educators Council.
Board member since: 2013
Current position: Board Member at Large (International)
Born and raised in California, Naomi Ostwald Kawamura is a Nisei educator and arts administrator who has held leadership positions with numerous arts & cultural organizations in the United States. Prior to moving to Canada, she served in director-level positions at the San Diego History Center, the California Center for the Arts, the Bay Area Video Coalition and the Museum of Children's Art in Oakland, California. Naomi currently works at the Nikkei Place Foundation and is a PhD student in Education at the University of British Columbia. She received her Bachelor of Fine Arts from the University of Washington and her Master's degree in Arts-in-Education from the Harvard Graduate School of Education.  Naomi lives with her husband and daughter in Vancouver.
Board member since: 2016
Current position: Member of the Editorial Action Team
Porchia Moore is an ABD (All But Dissertation) PhD candidate dually enrolled in the School of Library and Information Science and McKissick Museum's Museum Management Program at the University of South Carolina. She is the recipient of the Cultural Heritage Informatics Leadership fellowship as endowed by the Laura Bush 21st Century Librarian Grant. Her work employs Critical Race Theory as an informative framework for interrogating and exploring the museum space as a means to advocate for inclusion in the museum world. She is currently a consulting curator for the Columbia Museum of Art which recently was awarded the IMLS 2016 Medal of Honor. In this position, she has been given her own rotating gallery space which she has entitled, Spoken, in which to curate African American art from the permanent collection.  Her research includes the intersection between culture, technology, information, and race and their connections with libraries, archives, and specifically museums. She is a 2013-2014, 2014-2015 Humanities, Arts, Science, and Technology Alliance and Collaboratory (HASTAC) Scholar.  She is a consulting curator and inclusion strategist at several cultural heritage institutions across the country.
She is a board member for the Friends of African American Art and Culture board at the Columbia Museum of Art. Currently, she has been appointed to the Women and Gender Studies Board at the University of South cCarolina. She recently ended a three year appointment to the Professional Development Committee, which helps design and plan the annual conference for the South Carolina Federation of Museums. She regularly presents on race, culture, and museum and library conferences nationally and internationally. Moore is a regular contributing writer for The Incluseum and serves as one of the creators and advisors for the Museums and Race project. She is an avid lover of museums, having explored museums from Malaysia to New Zealand and back. Follow her on Twitter @PorchiaMuseM.
Board member since: 2016
Current position: Member of the Reader Engagement Action Team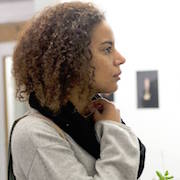 Lauren Monsein Rhodes is the Associate Director of Jane Addams Hull-House Museum (JAHHM) in Chicago, IL.  Prior to her appointment at JAHHM, Lauren was an Assistant Professor in the Cultural and Social Anthropology Program at University of Latvia (LU), where she co-supervised the first museum education symposium in Latvia – Museums Revealed. Museums Revealed is now an active museum education organization and consultancy founded by former LU anthropology students. Lauren has also held positions at RISEBA Faculty of Architecture and Design, Weeksville Heritage Center, The Studio Museum in Harlem, and The Kitchen. Lauren has a PhD in Anthropology from the University of Washington, a MSEd in Museum Education from Bank Street College of Education, and a BA in Anthropology from Oberlin College.
Board member since: 2016
Current position: Member of the Editorial Action Team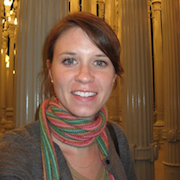 Sarah Sims is the Manager of K – 12 Education Programs at the Missouri History Museum. At the Museum she plans and facilitates teacher professional development, develops and evaluates participatory school programs, and leads the team of Museum Educators who facilitate these programs for 30,000 students each year. Her areas of interest are museum literacy, inquiry-based learning and teaching, and the connection between empathy and the museum experience. Sarah's professional experience spans both classroom teaching and informal education. Prior to joining the Community Education and Events Division at the Missouri History Museum, Sarah served as the School Partnerships Liaison and lead of the Innovation Lab at The Nelson-Atkins Museum of Art in Kansas City. She has also been a classroom teacher for grades 1st – 9th.
Board member since: 2016
Current position: Member of the Branding and Strategic Development Action Team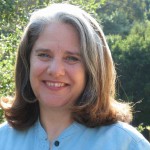 Susan Spero is Professor of Museum Studies at John F. Kennedy University in Berkeley CA where she teaches core coursework in the Education and Interpretation track. She has 25 years of experience developing educational programs including projects for the San Francisco Museum of Modern Art, The Exploratorium, The Bay Area Discovery Museum and The San Francisco Maritime National Historical Park. She is an editorial advisor for the Journal of Museum Education, and was the guest editor for the Fall 2011 issue Museum Educators and Technology: Expanding Our Reach. She has served on the advisory committee of the New Media Consortium, the publishers of The Horizon Report. She has also taught museum studies internationally through The Emirates Foundation for Philanthropy.
Board member since: 2012
Current position: Member of the Editorial Action Team, Team Liaison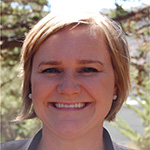 Brandy Vause is the Director of Development & Engagement at the Bay Area Discovery Museum, a children's museum designed to ignite and advance creative thinking for all children. She has extensive experience in fundraising, museum education and program development, and early childhood education and has worked with such institutions as the National Gallery of Art and the Los Angeles County Museum of Art. Brandy holds a B.A. from Occidental College and graduate degrees in Art History and in Museum Studies from The George Washington University.
Board member since: 2013
Current positions: Member of the Branding and Strategic Development Action Team, Team Liaison