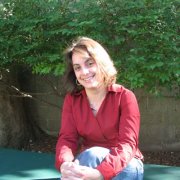 We are embarking on another exciting new year for the Journal of Museum Education. Coming soon a new website for MER!  Earlier this year we hired Hollis Brand Culture based in San Diego to give MER a new look.  We are excited to share all of our content on a platform that's easier to navigate and utilize for members and the museum community.  Stay tuned as we launch our new site in early 2017!
This past year we successfully transitioned to our new publisher Taylor & Francis.  They have been a strong partner and have helped spread the content of the JME through social media, conferences and special issues, like our inaugural Virtual Special Issue.   This year we've also increased the number of journals from three to four issues per year, providing even more content and resources for the field and for you to share with colleagues. In addition, you can now access the entire JME digital archive going back to 1973 through Taylor & Francis' website.
Engagement with our members and peers continues to be a board priority.   Please contact me if you have suggestions or comments about the JME or would like to learn more about the MER Board. I'd also encourage you to consider writing for the JME – it's a great way to contribute to the field and build your resume.  You can learn more on on our website.
If you enjoy the JME, please help us spread the word and recommend to a colleague that they get a membership to MER.(LINK)  Stay in touch by joining us online on Twitter or Facebook.
Have a wonderful year!  I hope to see you at an upcoming museum event!
All my best,
Brooke DiGiovanni Evans
President
Museum Education Roundtable
Head of Gallery Learning
Museum of Fine Arts, Boston